Description Operate video Feature
Introduction :
The
automatic hanger conveyor
system for garment industries is a flexible material handling system designed to eliminate manual transportation and minimise handling. It increases productivity radically, ensures an optimal working flow, and provides time for adding value to your products.
Technically the system consists of overhead conveyors with individually addressable product carriers, automatically finding its way to the correct operation. It is monitored by a computer providing all necessary data for measuring and managing the process optimally. Furthermore, the system is highly flexible and can rapidly be modified to changes in the production line or the need for expansion.
Working process :
Automatic hanger conveyor system transports all the pieces of one complete product through the manufacturing process. An addressable product carrier takes all the cutted pieces of one entire unit (i.e.T shirt for neckband, left and right placket,cuff ,Back and front piece,pocket etc.) through the different steps of production. Operations are performed at individual workstations. The end result is a cost-efficient product, processed from pieces to completion.
1.Load all the pieces in a product carrier.
2.The product carrier with the pieces will be routed through the different operation steps.
3.At every machine/operation the patented Auri chain will position the product ideally.
4.Up on completion the product arrives to an unloading station. The empty product carrier returns to the loading station.
Decreased work in process (WIP), improved space utilization, and increased productivity are but a few of the systems benefits.
Due to less need for manual handling, improved lead times, improved ergonomics and substantially shorter though-put time, improvement in efficiency varies between 30-100%. This makes automatic hanger conveyor system became more and more popular.
Improvement in motivation:
Attractive work place.
Self motivation of the operator using the continuous feed-back of information through the operator terminal regarding "pay", performance and quality.
Visual incentive.
Opportunity to pace your self.
"Positive stress".
Intelligent hanger conveyor system have four series proeuct .
1,Monrail hanger conveyor system
Monorail hanger conveyor system is to bring the cut piece of a single garment that are loading into the hanger to the sewing machine operators at they working station with less handing for the operator .Upon competition of the individuals operation the hanger automatically delivered to the next operation with the system by the simple activation of push button to link with ERP
This system widely use for knitting and woven apparel product such as shirts ,sportwear underwear ,jeans ,gloves and hats .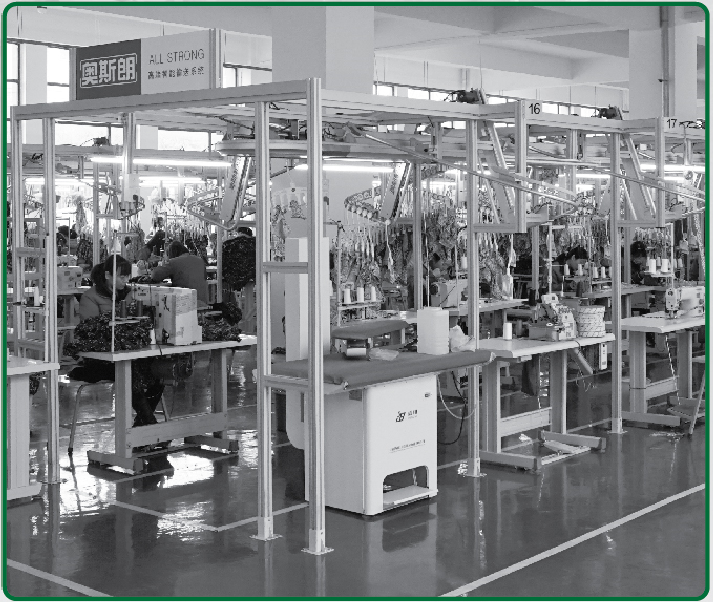 2,Manual hanging conveyor system
Manual hanging conveyor system is the economical solution of sewing and ironing sewing enterprises .It is in favour of improving enterprise production site environment and quality management improve production efficiency .Our manual hanging system divided into manual hanging sewing line ,manual after the whole line and warehouse line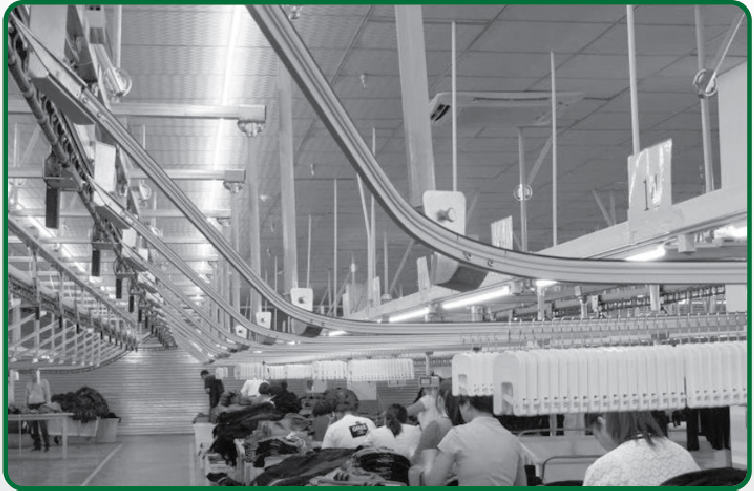 3,Warehousing conveyor system
Intelligent storage management system include software hardware and management experience.The software in the system means the software part which used for supporting the work of the whole system .Including handle of the delivery of goods .Management of putaway ,work in the warehouse operation of other warehouse.Cycle counting ,processing management .Through the computer monitoring system can accurately to find the materials position .And shipped to the specified location by computer garment storage system .It can reduce the work intensity and save the working time .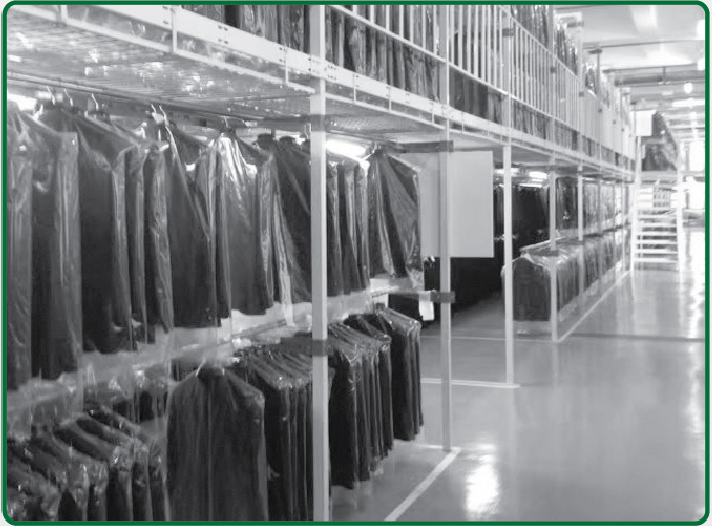 4,Chain garment hanger conveyor system
Hnager system manufacturer have effective transmission capacity and poweful software to provide .Garment enterprise with detailed and definite management structure .Increase efficiency over 20%-
30%.It is application for suits home textile jeans and so on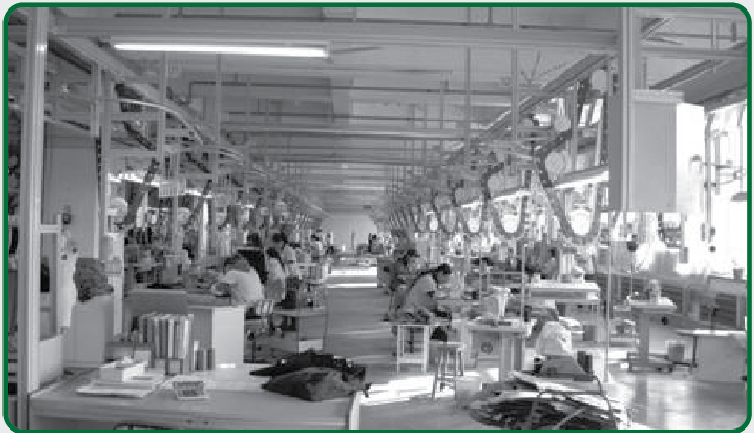 The basic principles of garment hanging conveyor system
Garment hanging system is to put piece of the whole dress on a hanger .According to pre-process step for the analysis of variety of clothing .Input software system .Automatic send the piece to each operator through the system control .Significantly reduce the non-productive time of handing ,banding ,folding and others .When the production staff completes a step .Just gently control buttons hanging system will be automaticlly transfer the garment cut piece to next process hanger station .Aocilang garment hanging conveyor systm can provide timely payroll reports /cost variance analysis ,quality analysis /workstation live production through the highly advanced non -contact RFID RF scanning technology and information system .Process automatic balance .Production potential capacity conditions analysis ,production process analysis function
The advantage and characteristics of hanging system
1.self-balancing the efficiency between different employees .High efficiency while multi-species production on line at same time .
2,Production line management to actieve transparency ,Visualization .
3,To improve the efficiency of staff management and quality management .
4,Order delivery analysis and forecasting ,shorten the production cycle .Improve production efficiency .
5,With remote control and management functions
6,Greatly improving the working environment for employees and workshop production environment .
7.The system size can be retractable .free combination and can live according to business tailored to improve the enterprise space utilization .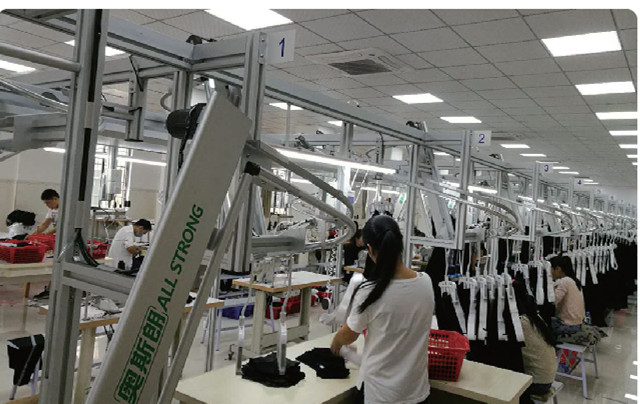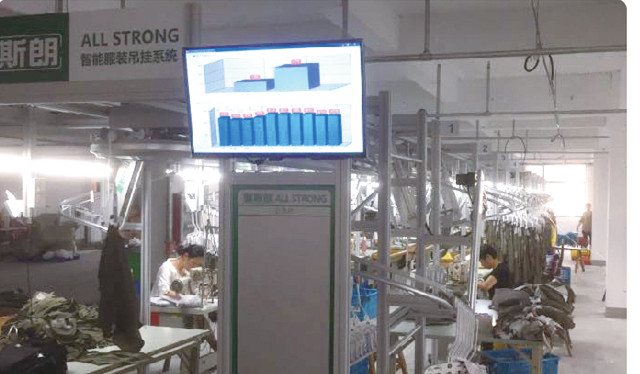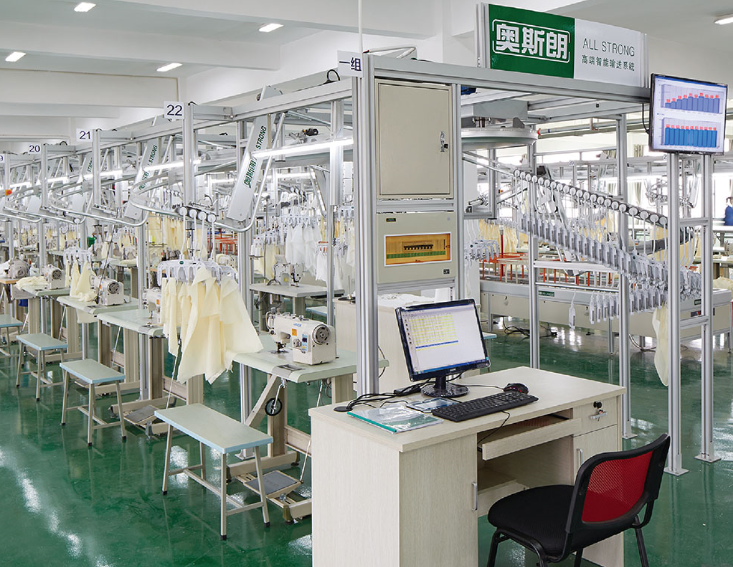 Features
Power motor work with chain ,Ensure low noise and long time work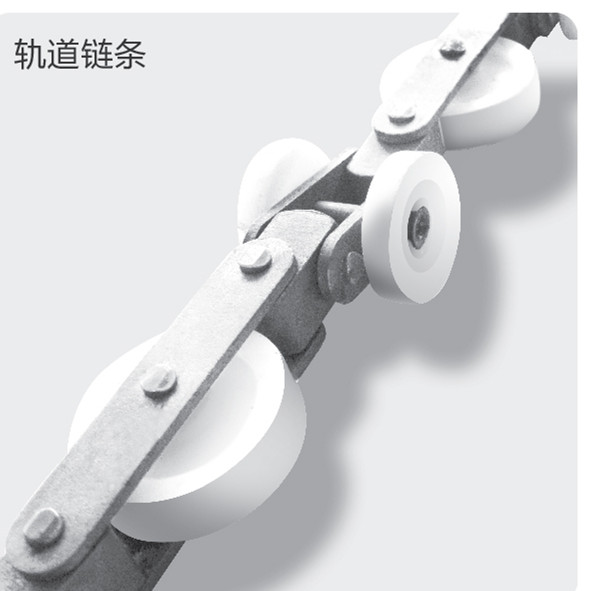 Suspended system for pass and out .Solid and durable .Each station can hold 20pcs hanger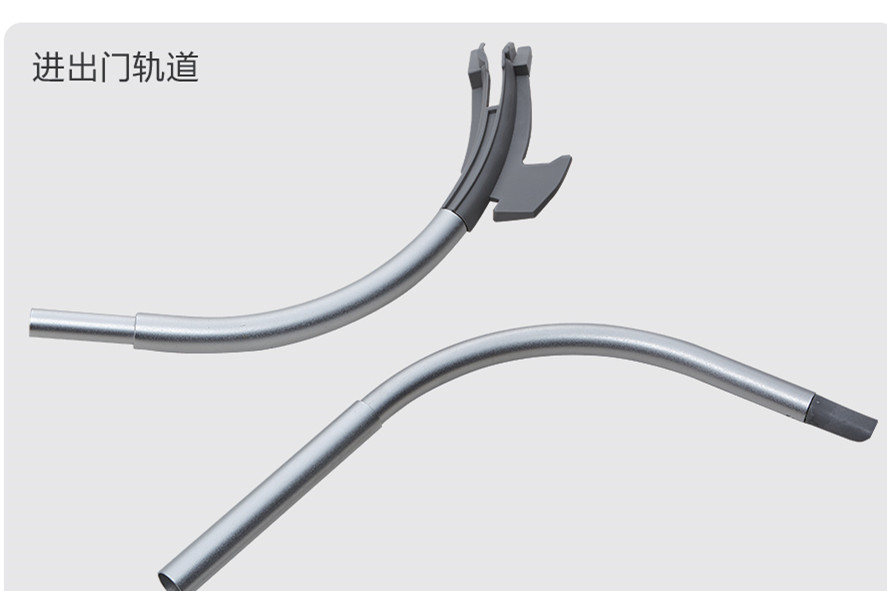 Design by engineers and professional staff .Make sure the security and long time work .Also have lamp ,socket and security uses the atmospheric press ,cost saving for the enterprise .Apply to new enterprise .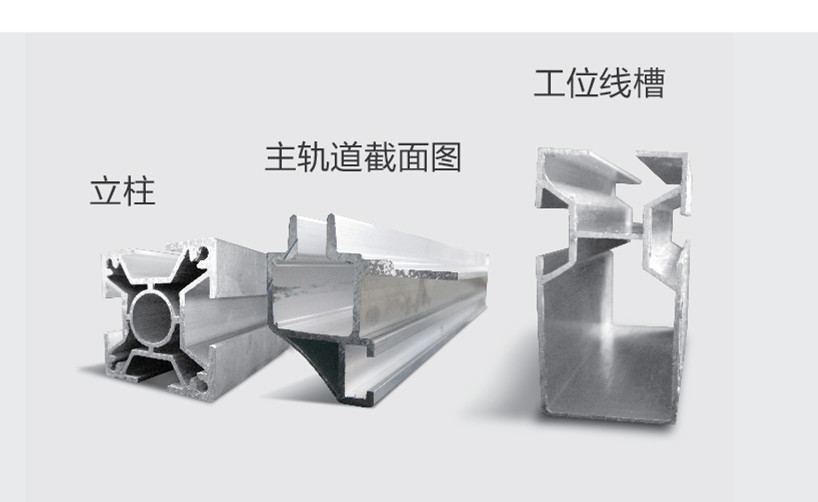 Every station have a touch screen ,Information can be controlled by leader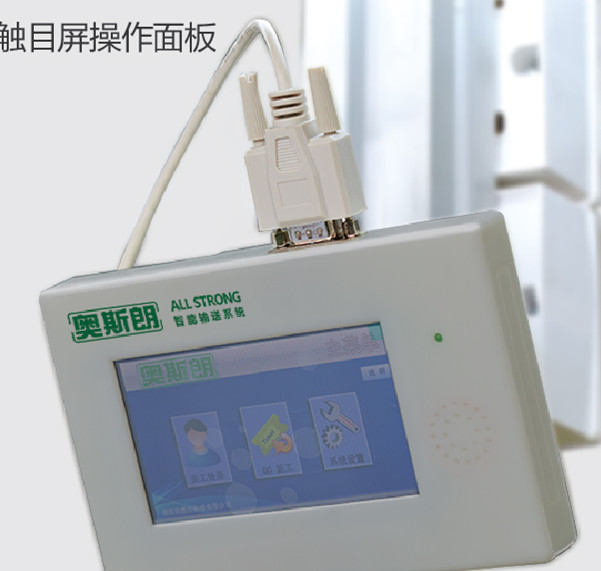 The hanger enter and out the station controlled by cylinder .Also controlled by computer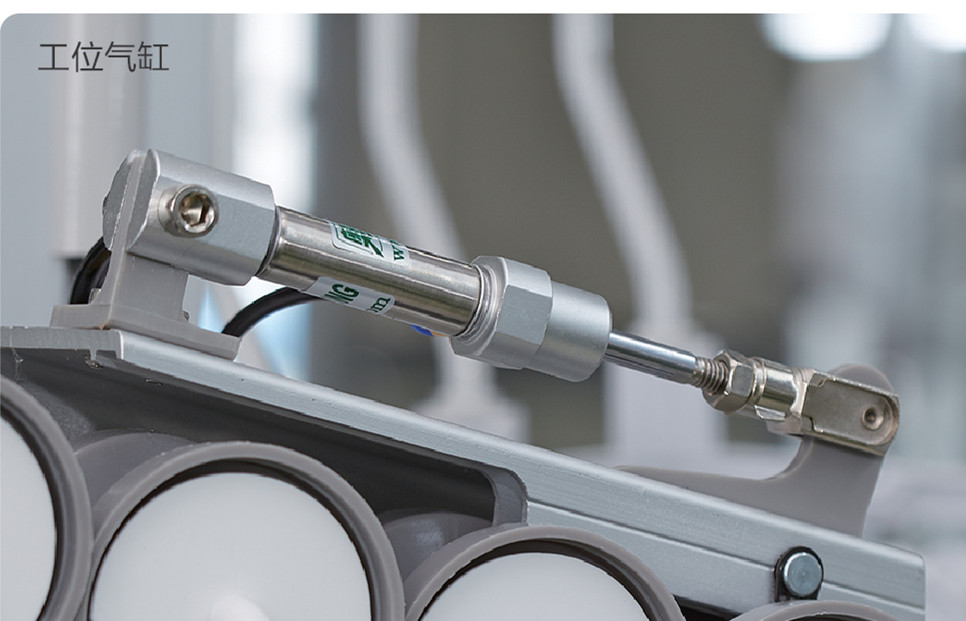 Hanger with date transmission cable also can detect chip in side the hanger .stable signal reception